Spare part kits
BETTER BE SAFE
Spare Part Kits
All of Budweg's calipers are supported with corresponding spare part kits, ensuring that you can always find a spare part that is a perfect fit for your calipers.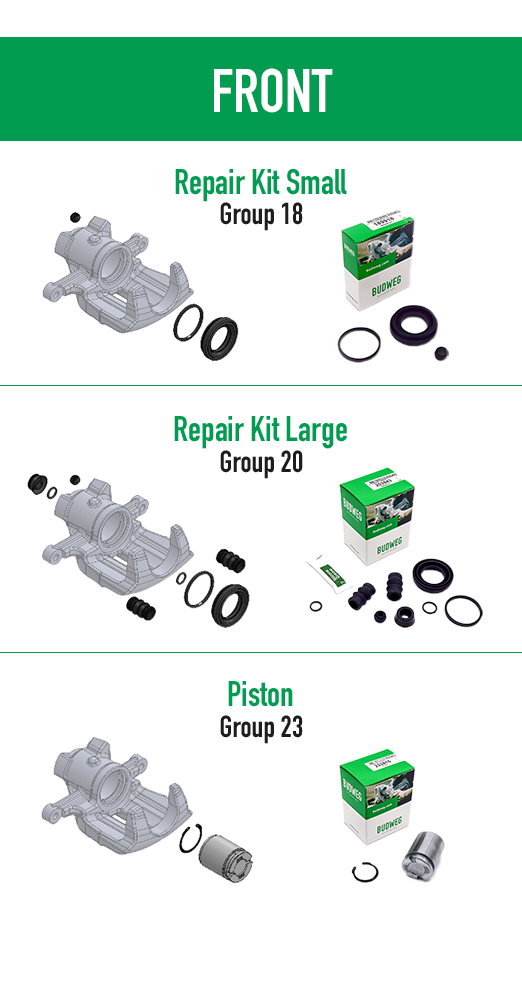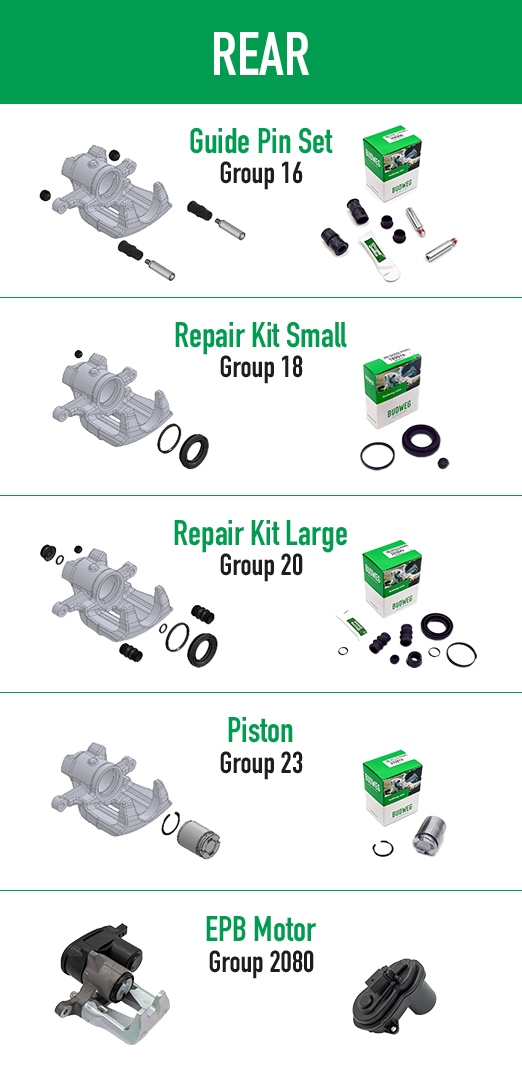 Our range of spare part kits contains more than 2400 sets, which covers 98% of the vehicles in operation in Europe. Likewise, Budweg can provide spare part motors for most electronic parking brakes (EPBs).
Find your spare part kit in the catalogue
Use Budweg's online catalogue – here – to find the exact spare part kit for any caliper within Budweg's product range.
Support
If you have any questions concerning the spare part kits and their compatibility with specific caliper models, then don't hesitate contacting Budweg's support.